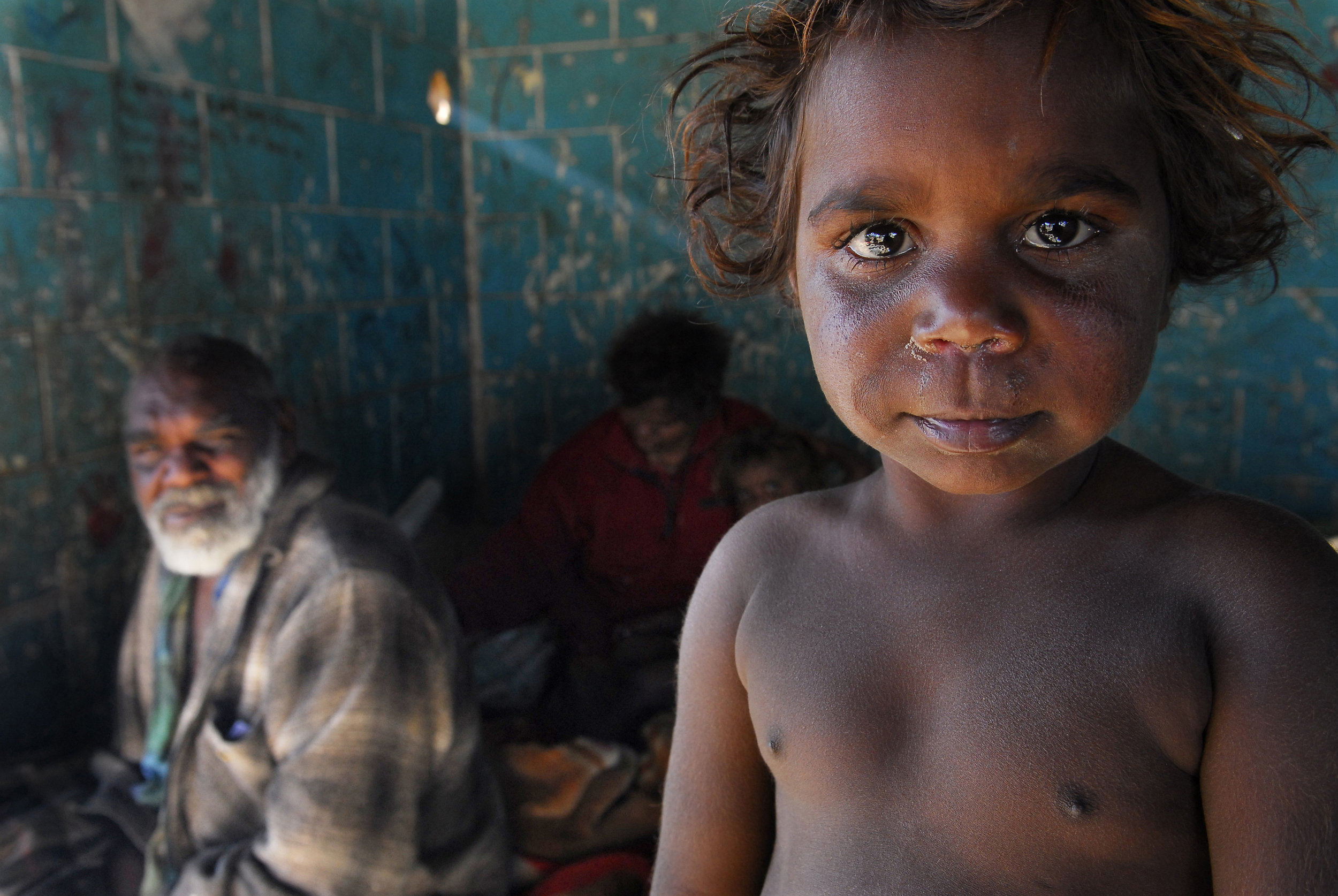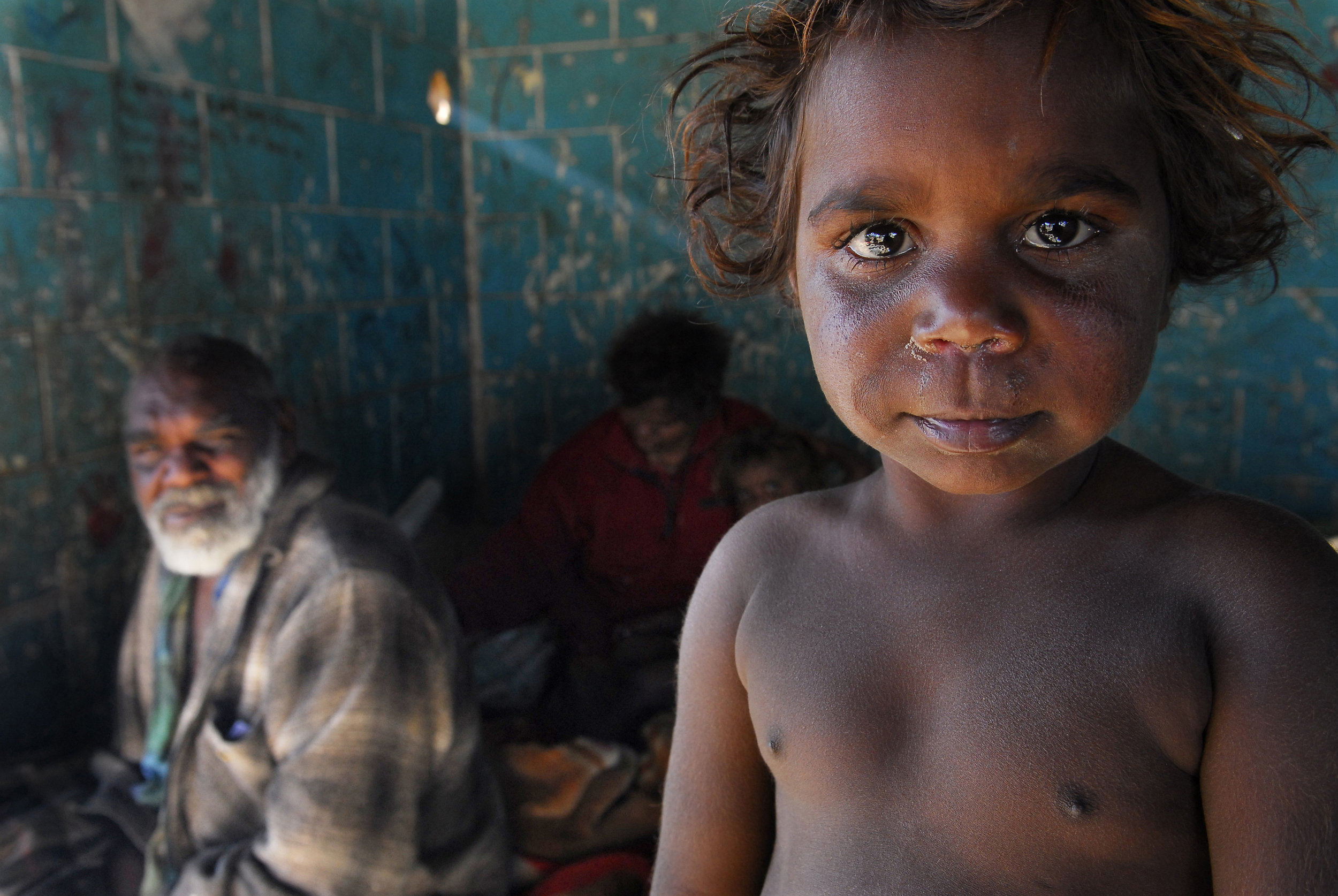 HOPPY'S CAMP, ALICE SPRINGS
Annie lives with her grandparents Dicky Brown and his wife Flora at there home in Hoppy's camp, a place of dispear, broken dreams and broken bodies.
PAPUNYA, NORTHERN TERRITORY
The Australian government intervention in the Northern Territory was founded on the "Little children are sacred" report into sexual abuse in remote aboriginal communities.
For NYT Far-Reaching Policy for Aborigines Draws Their Fury
TRADITIONAL ART
Acclaimed Papunya artist Michael Nelson. His work depicts wild yams growing. Papunya has long been a centre for leading aboriginal artists.
For NYT
PERTH DESALINATION PLANT
The Perth Seawater Desalination Plant, located in Kwinana, produces 45 billion litres of fresh drinking water a year - around 18% of Perth's water supply.
For Reports From Four Fronts in the War on Warming (The New York Times)
MANLY AQUARIUM
Young French tourists visiting the Sea Life aquarium at Manly, Sydney.
For NYT Travel story 36 hours in Sydney
ADELAIDE MARKETS
One of the most beloved stop-off points is Lucia's, an island of Italian culture, which for over half a century has been serving pastry and coffee worthy of the Old Country.
For NYT Adelaide becomes a Culinary Capitol
HABIB
Mamdouh Habib with his wife Maha.
For NYT Ex-Captive in Guantanamo Makes Run for Office in Australia
PADDOCK TO PLATE
Sean Moran owner chef of Sean's Panaroma uses produce fown at his farm west of Sydneye at his Bondi Beach restaurant.
For NYT Farm Fresh Down Under
PADDOCK TO PLATE
Anthony Puharich, who with his father Victor, has grown Vic's Premium Quality Meat for a retail shop on Oxford St, Sydney to an international meat wholesaler.
For NYT Farm Fresh Down Under
BRONTE ROCK POOL
Sydney's rock pools, so named because they have been hammered out of rocks at the ocean's edge, are one of the city's defining characteristics.
For NYT Travel Summer in Sydney
POTTS POINT
Sydney's Potts Point district is drawing a younger crowd with its handsome buildings and new shops and cafes.
For NYT Travel A Sharper Point in Sydney
SYDNEY BARS
Small bars with soft lightening, attentive service and exotic cocktails have seen a revolution in Sydney drinking habits.
For NYT In Hard-Drinking Sydney, Rowdy Beer Barns make way for Sleek Bars
SYDNEY WATCH COLLECTOR
John Symond at his Point Piper home. The founder of Aussie Home Loans is an avid collector of premium timepieces.
For NYT A Watch Collector in Sydney
GOLF IN INDONESIA
Bumi Serpong Damai golf club in Jakarta.
For NYT Travel A Secret Garden of Golf (Mind the Jungle)